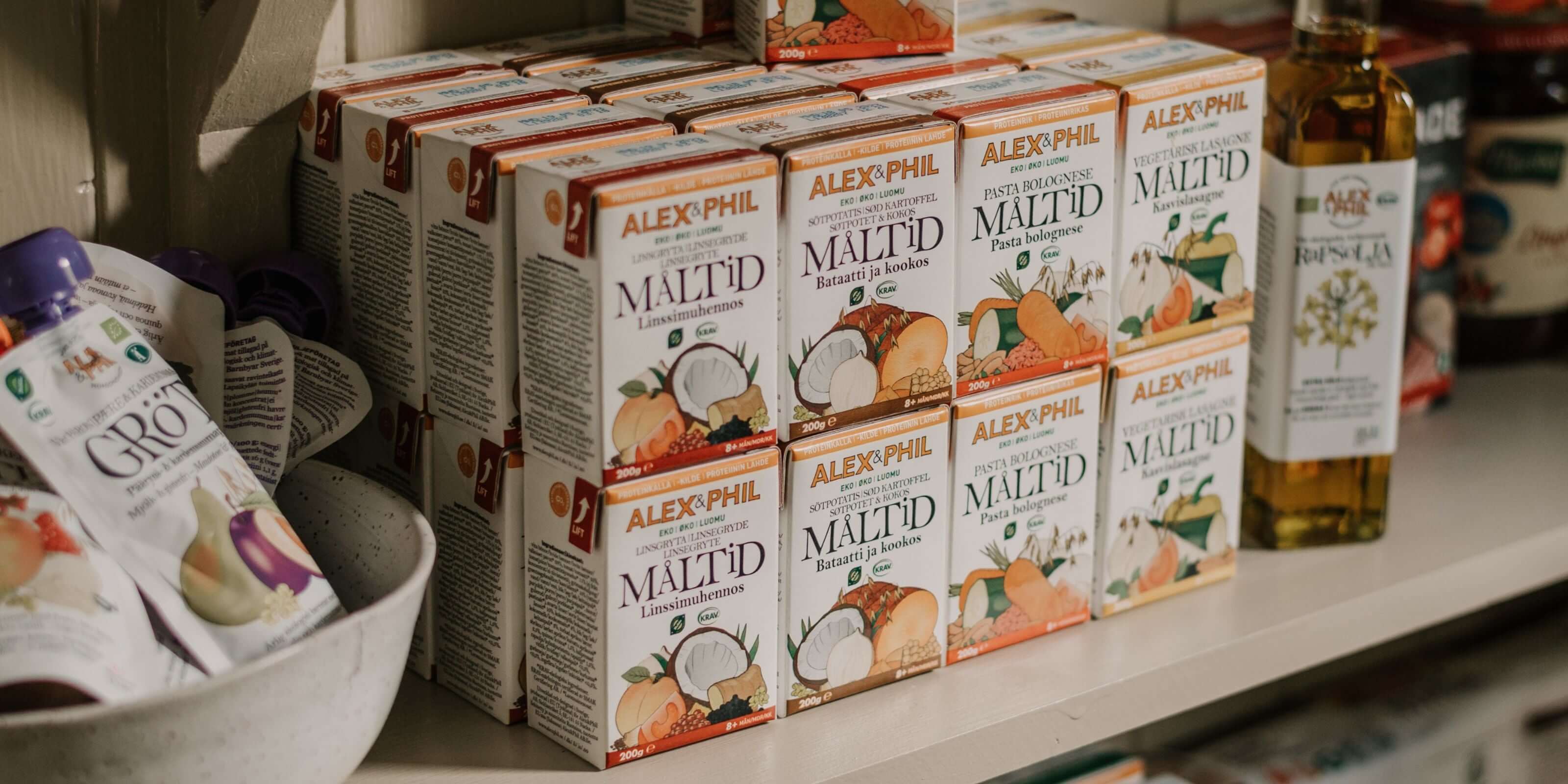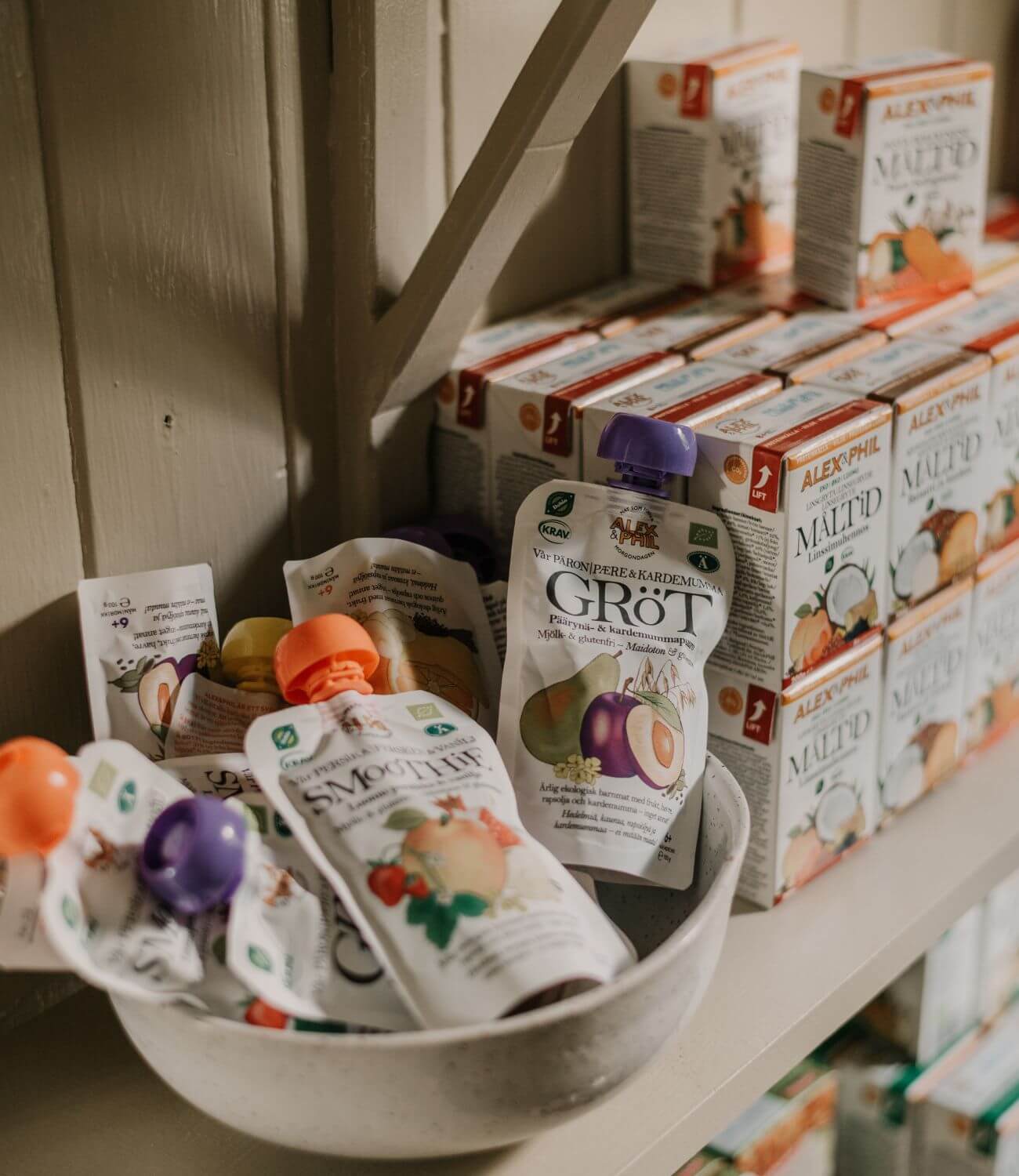 About us
Climate-smart packaging
Our pouches
Our pouches are manufactured by Gualapack, the world leader in this type of packaging. We have chosen a material that is mainly made from plant-based, renewable raw materials and, of course, meets all the strict requirements for food packaging for children.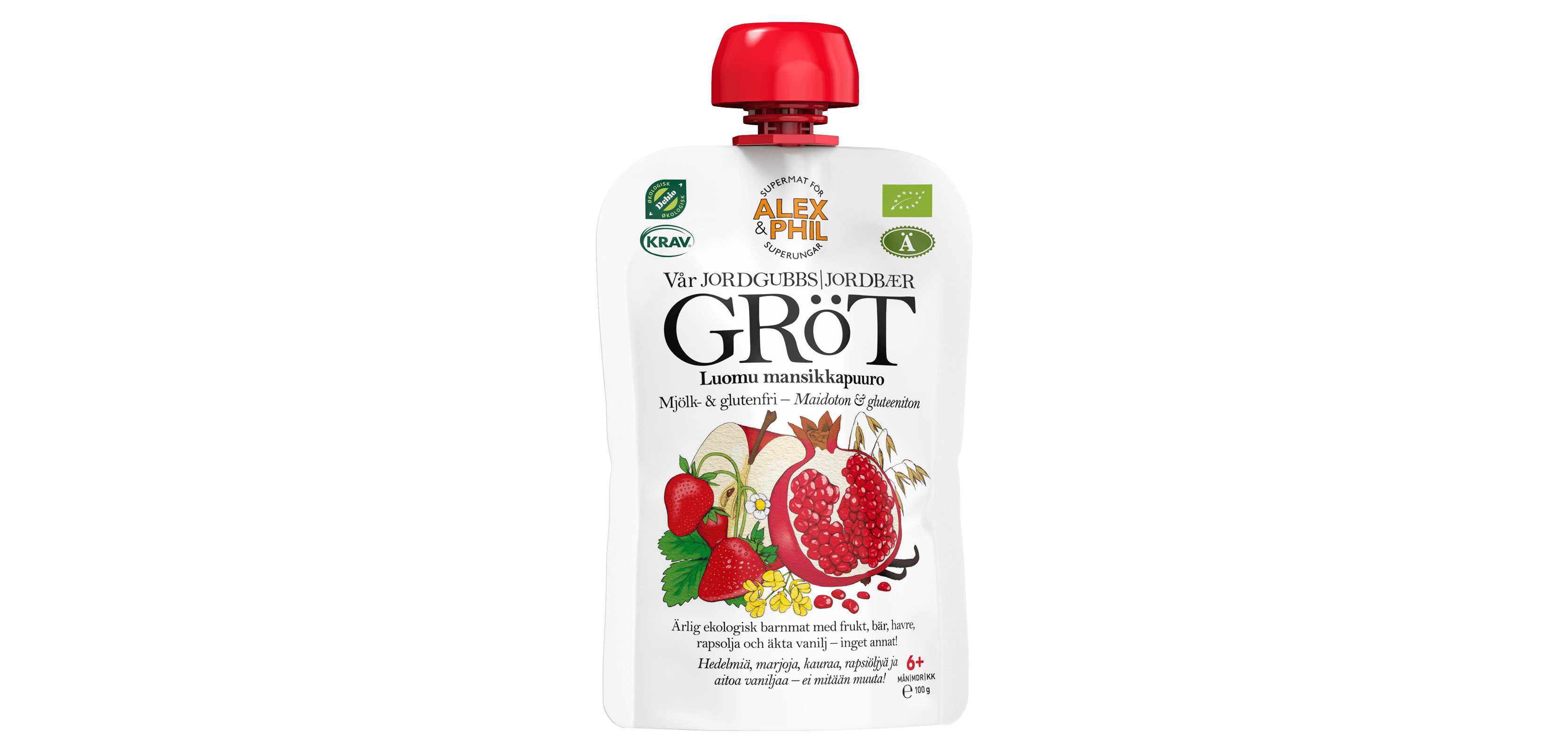 Recycling
Both packaging and cap are recycled as plastic packaging.
The cap
Made entirely from plant-based, renewable materials. Extra large to prevent children from choking and with breathing holes for safety.
The EU Leaf & Ä label
The EU Leaf is the EU's label for organic goods. The Ä label is issued by the "Äkta vara" association and is awarded to companies whose products do not contain any additives, fake aromas or industrial ingredients.
Age
Recommended from 6 months, you as a parent decide when you think your child is ready for taste portions. Also eaten by adults :)
KRAV & Debio
KRAV is Sweden's best known sustainability label for food. Debio is the Norwegian equivalent.
Our tetras
We are the first in Sweden to use Tetra Recart® packaging for children's food. It is mainly made of FSC-labeled cardboard and is >80% more climate-smart than the equivalent glass jar with a lid.
Markings
Our food in Tetra Recart® is, like all our products, certified with KRAV, Debio, Äkta vara and EU Leaf.
Age
Recommended from 8 months. Also eaten by adults :)
Recycling
Recycled as paper packaging.
Image
Designed by illustrator Åsa Tordenmalm.